Kilimanjaro
North Tanzania Itineraries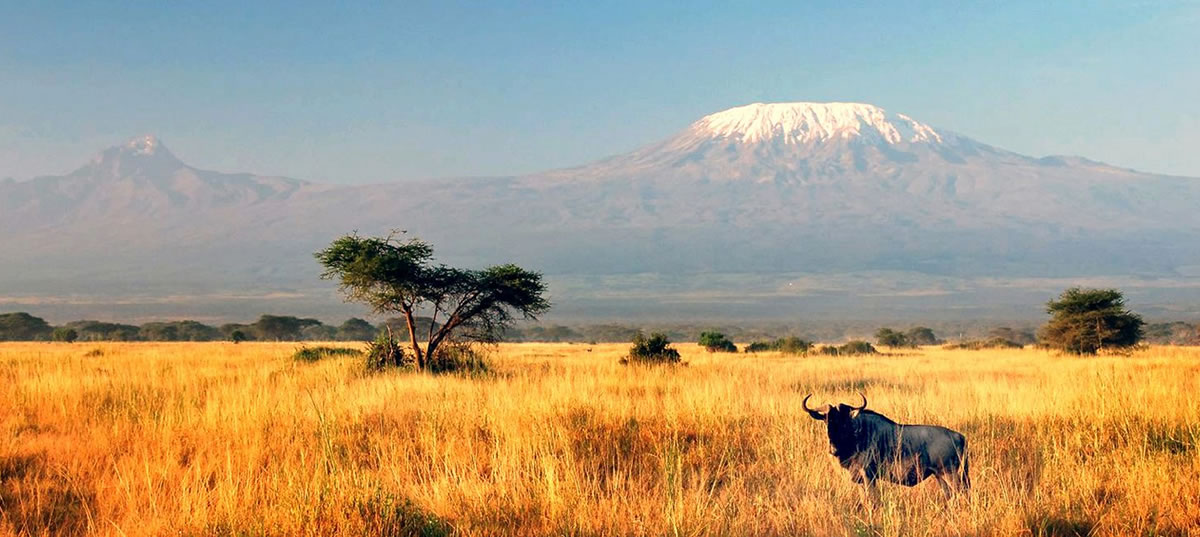 ALFREDO (Italy)
+39 393 721 9767
JACKSON (Tanzania)
+255 764 800 619
Ancient Kilimanjaro's dark and mysterious nature has inspired many legends, being the perfect breeding ground for the fantastical realm of imagination…
With its 756 sq km (292 sq mi), Mount Kilimanjaro is one of the main national parks in Tanzania. Straddling the border with Kenya, in the north-eastern part of the country, it has the main entrance gate (Marangu Gate) about 30 km north of the city of Moshi, at an elevation of 1,870 m above sea level.
The mountain range is made up of three volcanic cones named Shira, Mawenzi and Kibo, at various heights characterized by a range of distinct natural habitats .
Flora and fauna
The park is home to a very rich fauna, which boasts 180 species of birds and 140 of mammals. The unique flora and fauna here form an exceptional combination that attracts tourists from all over the world.
Its physical features change with the elevation. Starting from below, the zone between 1,800 and 2,700 m above sea level is the realm of rain forests. Boasting an abundance of high-trunk trees and thriving vegetation, about 1,800 plant species can be found here, among which the beautiful scarlet orchid named "impatiens kilimanjari".
Between 2,700 and 4,000 m of elevation is moorland, with many heather plants which create a striking colour effect. The most peculiar plant in this zone is the giant Senecio (Dendrosenecio kilimanjari and Dendrosenecio Johnstonii), typical long-trunk plant that holds a cluster of wide and fleshy leaves.
Moving upwards, in the zone between 4,000 and 5,000 m of height, the unfavourable climatic conditions inhibit growth, so the vegetation is limited to just some species of grass which have adapted to such harsh environment: moss, the "lapidi coli" variety of lichen, specimens of "carduus chamacephalus", a point-shaped plant with hairy leaves and a few other types of plants.
In the summit area just a few species can survive the freezing temperatures, the rarefied oxygen and the intense solar radiation, before the vegetation gives way to just snow and ice towards the pinnacle.
Numerous are the animal species that can be spotted in the park, from the packs of elephants in the rain forest zone to the dik-diks, kudus and many other types of apes, such as the blue monkey and the baboon.
Trekking on Kilimanjaro
A walk along the banks of Lake Chala is surely one of the lures for tourists. At an altitude of 3,600 m is a depression home to the highest moorland in the whole continent.
PRIMALAND SAFARIS
Tour operator for trips and Safaris in Tanzania and Zanzibar.
Certified Tour Operator in Tanzania