One morning in October 2017, my wife Alessandra, my sister Emanuela and I landed at the Kilimanjaro Airport where, once out of the terminal, we met our guide Joseph Jackson, a very kind person who we'd spend the entire week with.
We had chosen Tanzania for a safari experience, which was something we had long dreamt about. We were soon positively struck by this very kind guy and the sense of reliability that he gave us. Thanks to his politeness, although we had just met him, we had good reasons to think that the trip would live up to our expectations.
As we got to know more about Joseph, we were impressed at his manners, his stories, his being so passionate about his work. Soon we became best friends, considering him a trustworthy person we'd never part from, certain that he wouldn't let us down.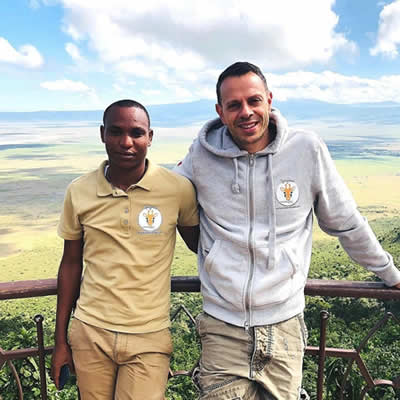 Deeply in love with his land, its animals, let alone his work, which he considered on a par with a mission, Joseph earned a place in our hearts and, with the passing of the hours, our passion for this land increased so much that it eventually became nearly an obsession and urged us to ask Joseph, with hesitation at first, then more confidently and with the feeling that we were doing the right thing: "Hey Jack, how about we started a tour operator business?" We would never have imagined that Joseph, almost instantly, would be the perfect link between the dream of a wild, exotic land and a crazy but astounding idea that, like out of a magic formula, would spring to life all at once, but which was also a leap into the unknown universe of laws, procedures, logistical issues to cope with, which in the next few months would take up all of our time. The cloud of uneasiness, deriving from having engaged in "something mad", was soon dissipated by the awareness that our beautiful dream would finally come true and, with Joseph, we'd pull it off brilliantly. .
"You couldn't find a better Tanzanian!
Joseph replied. Quite some time has passed since then and the "Lonely planet"-style information we had about Tanzania has slowly been replaced by accurate knowledge, professionally developed through study and research, about a real paradise for adventure seekers and lovers of nature, which here really takes over everything.
This is a short account of how Primaland Safaris came to life, with the spontaneity and the disruptive power of all natural things which man, no matter how hard he tries, cannot keep within the realm of logic.
In our website, we have not only tried to provide a list of itineraries and things to do, whether relevant to the photo safaris in the endless savannah, the trekking sessions or the seaside holidays on the cobalt blue ocean of Zanzibar, but to convey the very spirit of the traveller, the adventurer, a guide to the feelings which here, in this enchanted paradise, become emotions, passions, Primaland!!
Primaland is a tour operator specializing in photo safaris, trekking and Zanzibar holidays.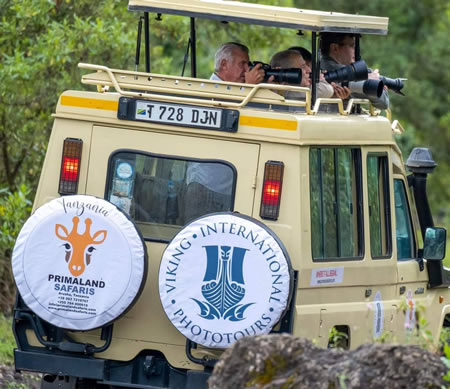 We, Alessandra and Alfredo, are co-owners of Primaland Safaris, bloggers and contact people for any further information and/or organizational aspects of the tours that are not included in the website, as well as any other special request one should want to make.
Emanuela, irreplaceable travel mate,  is the person who has believed in this idea from the very beginning, putting her heart and soul into gathering information and accurately making it available for a number of itineraries. With her innate passion for travelling, perseverance and rational thinking, she has more than once been a precious beacon of light on the practical aspects of the idea, often bringing us back down to earth whenever our minds were dazzled by too much enthusiasm.
Our Guide Joseph Jackson
Last but not least is Joseph Jackson, co-owner and director of Primaland Safaris, our reference point in Tanzania as well as guide with a lifelong professional experience. He leads all the expeditions and is the person in charge of the logistics. The precious role of this guy, whose good manners have contributed to getting us head over heels into this, is fundamental in  guiding travellers to the discovery of the local customs and traditions but, above all, an invaluable source of knowledge which will turn an already great vacation into the holiday of a lifetime.
Certified Tour operator in Tanzania
Herealong is our licence number and any other useful information proving that our business is carried out in accordance with the law.